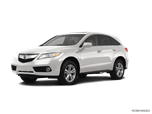 In the wake of last year's complete revamp, the Acura RDX sees no changes of note for 2014.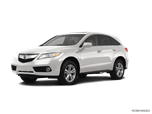 Outside and in, from the curvy sheet metal to the soft leather interior, to the engine and even transmission, the RDX is all new for 2013. Acura's goal was to make the RDX a more viable choice for professionals in their early 30s who value comfort over sportiness, and who will eventually need extra room for the baby seats.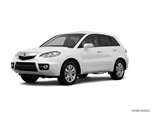 With an all-new model on the way, the 2012 Acura RDX remains unchanged from the 2011 model.
About Acura RDX
The arrival of the RDX signals the end of the party for BMW's X3 which, essentially, has had the compact premium SUV segment all to itself since its introduction for the 2004 model year. It won't be a two-vehicle category for long, however, as Acura expects the segment to grow by over 500 percent in the next five years. Combining sport sedan-like power and handling with the cargo versatility, high seating position and all-wheel-drive capability of an SUV, the Acura RDX figures to become many things for many people.