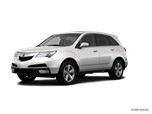 There are no major changes for Acura's MDX for 2013.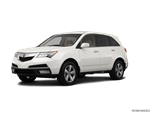 There are no major changes for 2012.
About Acura MDX
By combining manageable dimensions with seven-passenger capacity, a comfortable highway ride with responsive in-town handling and car-like construction with respectable off-pavement capability, the MDX has been one of our favorite SUVs since its introduction for the 2001 model year. In fact, as it trails only the Lexus RX 350 in category sales, the MDX has proven a favorite of many. For 2007, Acura introduces an all-new MDX, designed with new emphases on performance, technology and styling. Fortunately, all the characteristics that made the original MDX so appealing have carried over intact, if not improved.