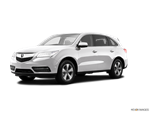 Now in its third generation, the Acura MDX is all-new for 2014.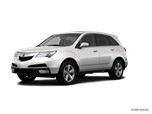 There are no major changes for Acura's MDX for 2013.
About Acura MDX
When it debuted for the 2001 model year, the Acura MDX established itself as the quintessential luxury crossover SUV for the soulful-yet-sensible family car shopper. While staying true to its original formula, the completely redesigned 2014 Acura MDX displays a number of incremental improvements, including easier access to the third row, class-topping fuel economy and an entirely new body structure that yields significant reductions in NVH (noise, vibration and harshness). The 2014 MDX also bucks the "bigger is better" trend by shedding over an inch in height and width. The upmarket Audi Q7, stylish Infiniti JX (renamed the QX60 for 2014), and 5-passenger Lexus RX are strong alternatives, but for those who seek the ideal middle ground, it doesn't get much better than the MDX.