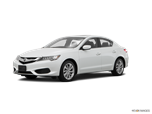 The 2016 Acura ILX comes with a slew of upgrades compared to last year. All models get a 2.4-liter 4-cylinder and 8-speed automatic transmission. The chassis is 12-percent stiffer, the steering is sharper, there are more high-tech driver aids, and the nose and tail get refreshed, including Acura's Jewel-Eye headlights.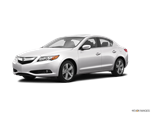 Aside from a new paint color, the only major difference in the 2015 Acura ILX lineup is the absence of the ILX Hybrid. That's fine, since the ILX got a few much-needed upgrades last year, like the addition of active noise cancellation and an upgraded audio system.
About Acura ILX
The 2014 Acura ILX entry-level luxury sedan is aimed at a spot that's just below the BMW 3 Series and Audi A4 in size, price, performance and, admittedly, prestige, and represents an affordable path into the more luxurious end of the car market. There are two 4-cylinder engine choices, an automatic or manual transmission, and a hybrid version. The 2014 ILX offers a sleek, upbeat look, snappy performance, crisp handling, a stylish interior and levels of technology, convenience and safety commensurate with buyers' expectations.