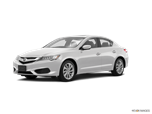 The 2016 Acura ILX comes with a slew of upgrades compared to last year. All models get a 2.4-liter 4-cylinder and 8-speed automatic transmission. The chassis is 12-percent stiffer, the steering is sharper, there are more high-tech driver aids, and the nose and tail get refreshed, including Acura's Jewel-Eye headlights.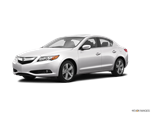 Aside from a new paint color, the only major difference in the 2015 Acura ILX lineup is the absence of the ILX Hybrid. That's fine, since the ILX got a few much-needed upgrades last year, like the addition of active noise cancellation and an upgraded audio system.
About Acura ILX
Acura is hitting the reset button with the 2016 Acura ILX. The first iteration of the compact luxury sedan stumbled out of the gate – while it was a good looking sedan, the driving experience was far too similar to its corporate cousin, the Honda Civic. So Acura went back to the drawing board, adding a new drivetrain, updating the exterior and interior styling, offering new technology, and making the car quieter on the road. The result is overwhelmingly positive: The 2016 Acura ILX is a substantially improved car, one that breaks the tie it had to the Honda Civic, and one that deserves consideration against competitors, not just the Buick Verano, but Mercedes-Benz CLA250 and Audi A3 as well.